In Thor: Ragnarok, Hela plans to take control of Asgard and our beloved Thor finds himself imprisoned in an alien planet filled with chaos where he is then put into a gladiator match against the Grandmaster's champion the Incredible Hulk. Thor now struggles to fight and return to Agard and stop Hela's conquest.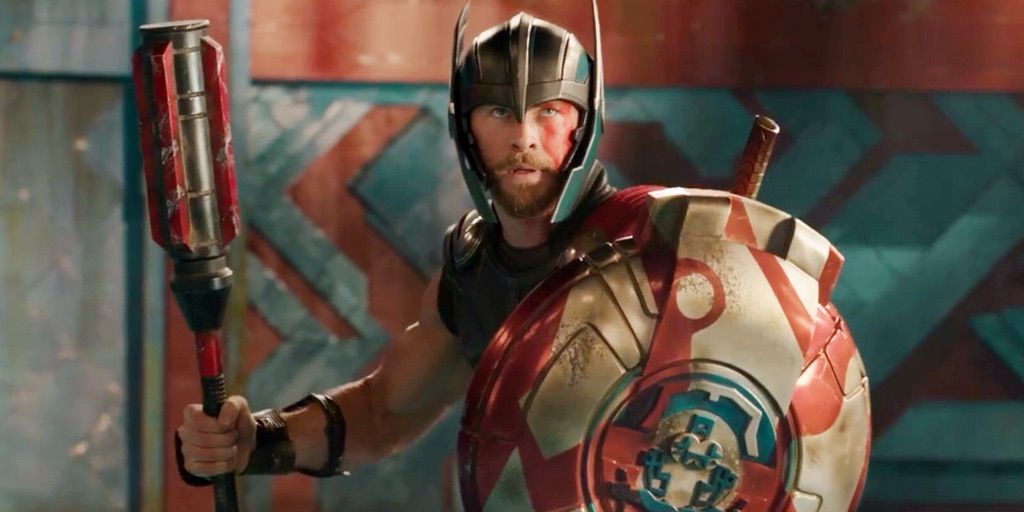 Thor: Ragnarok is directed by Taika Waititi, the same director who directed the Team Thor short sketches. This movie bases the majority of Thor's funny, quirky and charming personality through these sketches. The movie picks up after the events of Thor: The Dark World and makes Thor seem less powerful again like in the first Thor movie when they took his hammer away. I expected a little bit of a guessing game when they had this big reveal at the end of Thor: The Dark World but they immediately wrote the plot twist out of the way and quickly progressed the plot to further explore the expanded Marvel Cinematic Universe. The visuals from exploring planets, the city of Asgard and seeing Hulk naked are great. This movie is really entertaining from start to finish. It uses the formula of
the Guardians of The Galaxy which is more humour mixed with old rock and roll songs. You can tell that Chris Hemsworth really enjoyed playing a more fun and funny version of Thor as he delivers some hilarious one liners and jokes. Loki is played excellently by Tom Hiddleston as he adds a lot of funny moments into the mix. Hulk here is also funny too. It's kinda cute seeing him act like an 8 year old as he delivers tantrums and speak in very simple sentences. The banter with Thor and Loki is gold. You can see their chemistry and you enjoy their company as they talk about how each person tried to kill the other. It is great to see Hulk interact with Thor. You can see how each of them try to be friends and argue over which is the strongest Avenger. Cate Blanchett here delivered a great performance although she was very limited with her character arc. It is the common disease of Marvel films to have such underdeveloped villains. The Asgard scenes that are shown feel as if they needed to just show it to develop the plot. They are very uninteresting. What keeps my attention glued to the screen are the scenes with Thor exploring this alien planet. You get to see a whole new civilisation and the main selling point of this movie which is Thor against Hulk is spectacular. Their action sequence kept you wanting to see who would win and you get to see the true strength of the two. It is in this movie that Thor's powers are explored further. It is exciting to see his progression and how he taps into his inner strength to defeat his enemies.
This movie excites me for the next movie of Marvel. It's funny, it's action packed, and they blend that well into one movie. It makes me curious to see where and how they will explore the expanded universe.
I give Thor: Ragnarok a 7/10