[embedyt] http://www.youtube.com/watch?v=m4NCribDx4U[/embedyt]
Before Deadpool became a success, Fox had a previous R-rated comic-based film that also opened on Valentine's Day weekend—Kingsman: The Secret Service.
Grossing over $400 million last year, the film was an unexpected hit as audiences across the globe satisfyingly walked out the cinemas. No wonder why it is currently up for Kingsman: The Golden Circle (yes, a sequel).
Although some might not have survived for part two, director Matthew Vaughn has definitely new characters 'in stock' for the film:
1. Julianne Moore
Former The Hunger Games antagonist is in talks to play a villainous character named Poppy, replacing Samuel Jackson who portrayed the role of the lisped billionaire Richmond Valentine.
2. Pedro Pascal
The cast is set to expand as the Game of Thrones actor is in for the film. He will play as Jack Daniels, a cowboy who will work with Halle Berry's character. This will mark his first major role in a Hollywood blockbuster.
3. Halle Berry
The 49-year-old African American is rumored to be playing a major character in the sequel after ending her role in the X-Men franchise in 2014. Previous reports say that the film's location is flying across U.S. borders which seems to be one confirmation of her aforementioned role.
4. Channing Tatum
Last month, the movie has been fed up its cast as Magic Mike actor confirmed his role-to-be on Twitter:
It is still being kept under wraps, though there is nothing to worry—he is on the good side!
5. Elton John
It is also unclear on what role he will be taking, but negotiations are reportedly underway to include the English singer-songwriter in the sequel.
As for Vaughn's plans, he said, "I did not know if I wanted to direct this or not. I was worried about the villain. Spy films are only as good as their villains. Then one morning, I woke up with the whole storyline in place and a new villain plot."
[embedyt] http://www.youtube.com/watch?v=RdG6gUUasVk[/embedyt]
As for whether he intends to recreate the jaw-dropping 'church scene', he added, "You try not to read what people want, but they do want another church sequence. I have no reason for another massacre to happen. But I have other sequences you've never seen before."
Movie lead Taron Egerton is expected to retrun as Eggsy. In addition, Mark Strong and Sophie Cookson have also signed up to reprise their roles as Merlin and Roxy. As for Harry Hart, Egerton tweeted a hint with an intriguing photo with the caption, "A message from an old friend."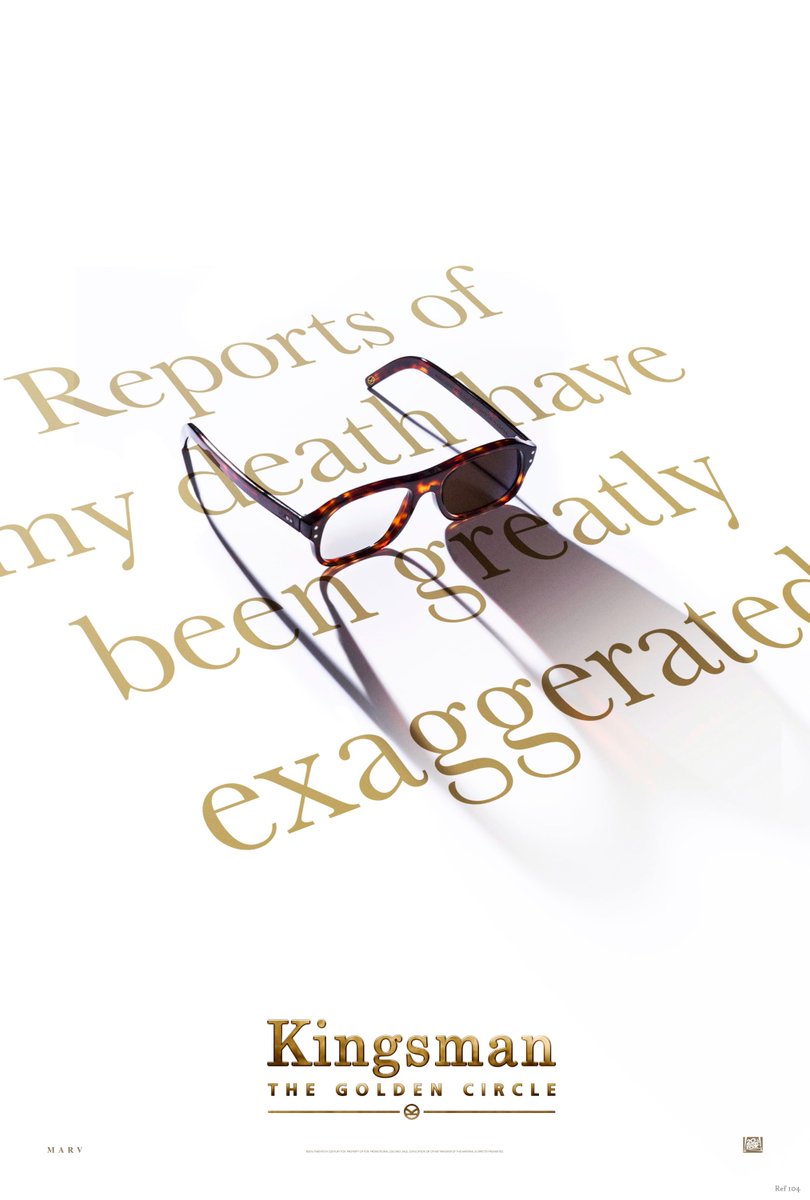 It shows a possibility that the bullet shot at him made contact with the frame rather than his face. The message behind the glasses also hints that Harry may have had a lucky escape. After all, there were no close ups after Valentine fired a bullet at him and no proper burial was even made or shown.
The film is scheduled to begin filming this month and set for a 'June 16, 2017' release date.